Culinary delights on holiday with fresh farm produce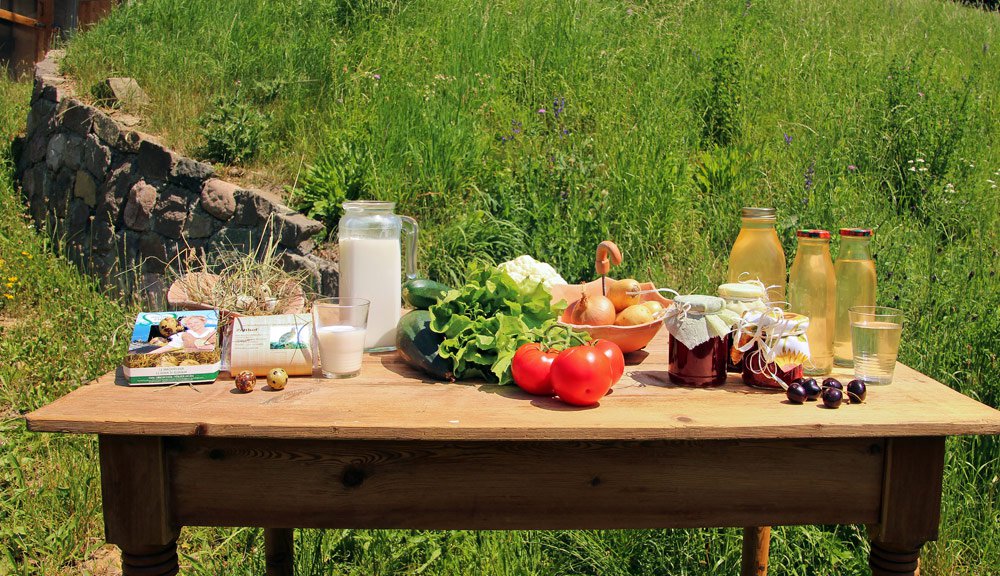 If you spend your holiday on our Zolthof farm, it is up to you what and when you cook. However, you can choose bed and breakfast as an option when you stay with us.You are welcome to buy our home-grown vegetables, and milk and eggs from the farm, to prepare your delicacies. Equally tasty are our fruits, from which we also make juices and jams. Enjoy the taste of fresh produce unique to the farm environment.We can supply a breakfast hamper each morning with milk, coffee, jam, eggs, fruit and yoghurt. You can also take advantage of our freshly baked rolls to make your holiday even more relaxing.
Homemade products
You can buy our homemade products to take them at home:Strawberry - apricot - currant jamElderflower - raspberry - mint syrupNatural apple juiceQuail eggs
Are there places to eat nearby?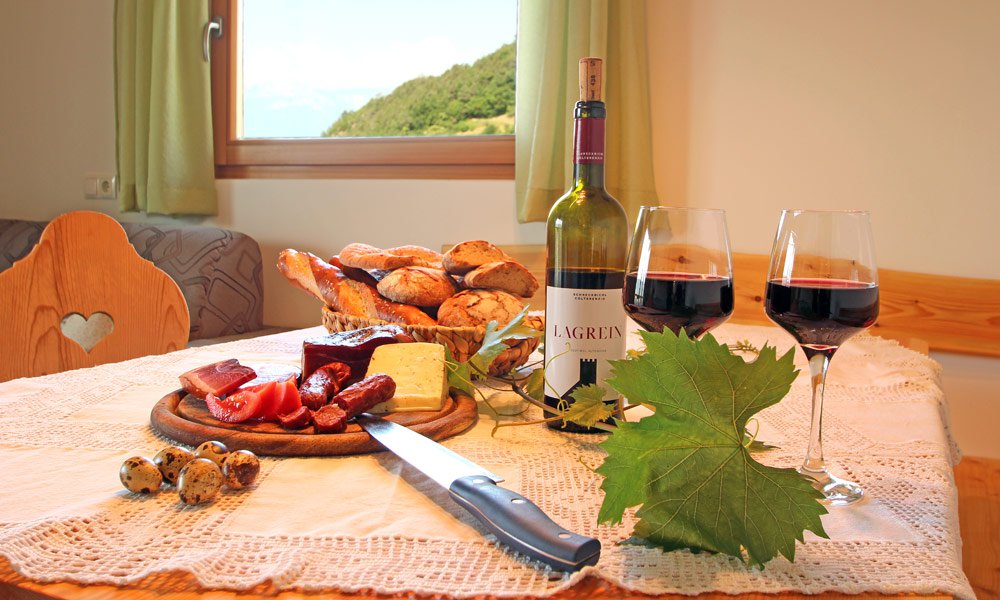 If you want to go out to eat, you can leave your car behind without a care at or farm. The Oachner Wirt is just 300 metres away, and is known for its tasty pizzas in a cosy atmosphere. Laitnkeller, about 200 metres away, serves many tasty dishes too. In the autumn during the Törggelezeit, this quaint establishment serves roasted chestnuts, young wines and sweet cider. The same goes for the Buschenschank Fronthof, which spoils its guests with dishes made from fresh farm produce throughout the year, and is about 500 metres from the farm.