Holidays on our farm in Völs am Schlern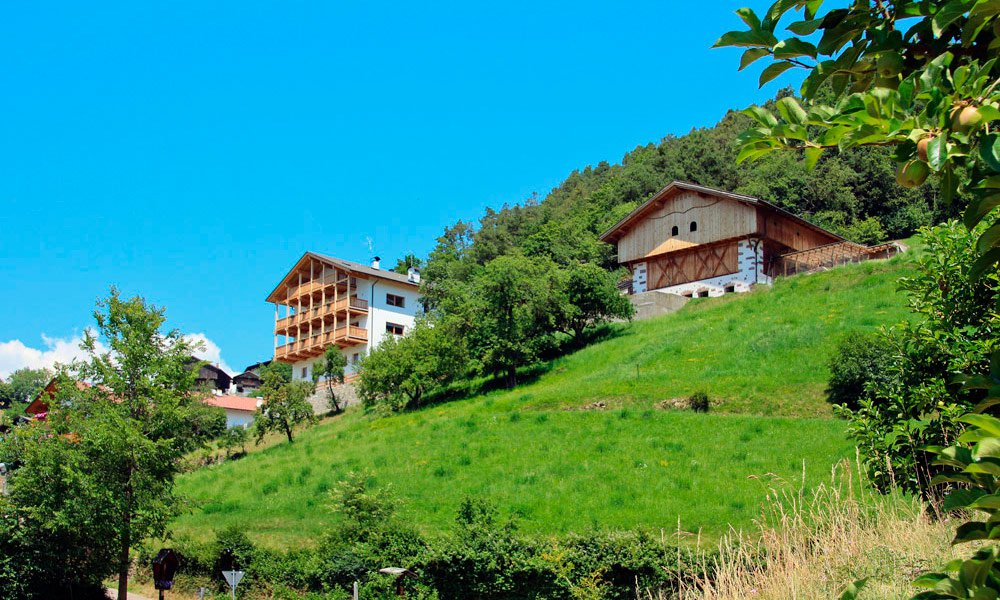 At 890 metres, there is a fine view of the orchards and vineyards from our Zolthof farm. You can see as far as Völs am Schlern and the Tierser Tal as well as the Eisacktal and Überetsch. This is a place to recover from day-to-day stress and go on relaxed walks or hikes.Our farm in Völs am Schlern is in the middle of the greater Völser Aicha area, which includes the pretty village of Oberaicha. The whole area around Völs offers the ideal mix of variety for a relaxing holiday.
What awaits you on our farm in Völs am Schlern?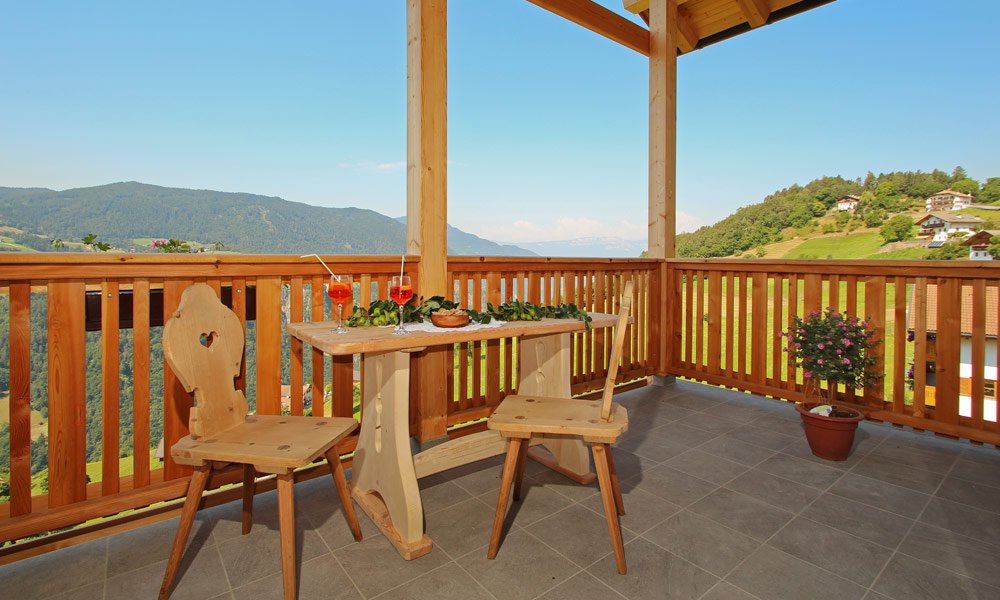 We have been running our Zolthof farm since 1913 as a family business, but our land had been farmed for years before then. There are records dating back to 1446.We cultivate cows and crops these days. We particularly enjoy it when our smaller guests lend a helping hand. They might collect the breakfast eggs, or help tend the vegetable gardens. That is the best way to learn about life on the land, and there is always plenty to talk about around the barbecue of an evening.Meanwhile, leave all your cares behind and relax on our sunny balconies. There are hours in the fresh mountain air awaiting you, all against the backdrop of outstanding scenery. With a book from our very own library, such days are perfect for relaxation.