Rich and varied family holiday on the Seiser Alm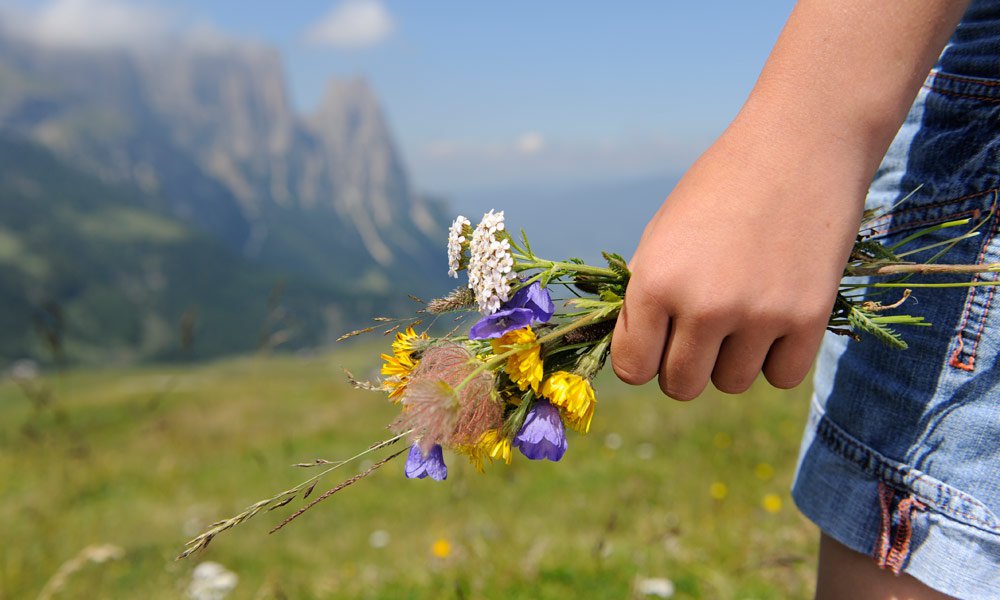 Everyone should feel at home on holiday on the Seiser Alm. When the children are happy, so are the parents. A happy family holiday is our aim on the farm too. The calves are the first to win over the children, but the cats, chickens and our farm dog all steal hearts before long.
Activities for the whole family to enjoy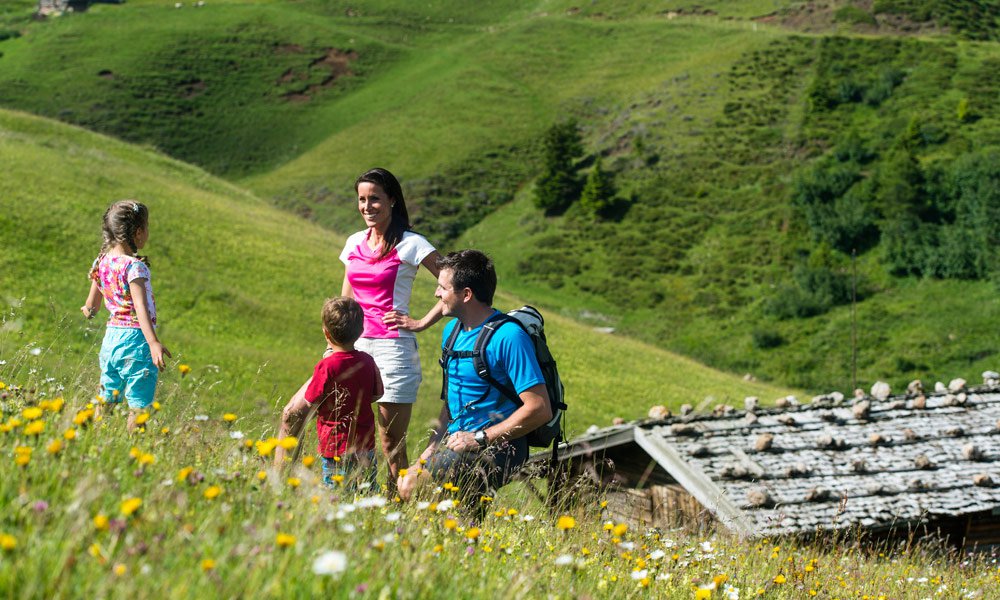 Many families yearn to enjoy the many trips out on the Seiser Alm that are exciting for adults, young people and children alike. The Naturparkhaus near Tiers is a must. There is an old Steger Säge there – a 400-year-old water-driven saw that still works! Children get to learn about the flora and fauna of the region, and the birdsong area is particularly good fun.The open-air swimming pool between Seis and Kastelruth is always welcome for a cool-down in the summer. This a chance for you to relax while the children run riot, and the pool is open until 9pm in the middle of summer. There is also a large play area.The Völs am Schlern municipality is a Mecca for horse lovers. You can rent out a horse for the day at many stable yards in the area during your family holiday on the Seiser Alm for hacks and guided tours.