Your holiday apartment on the Zolthof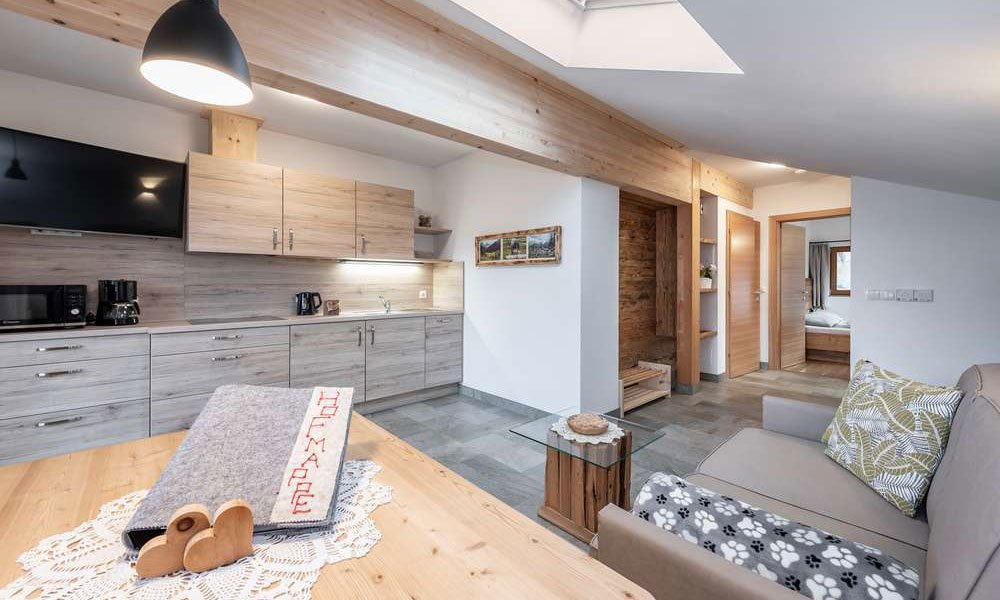 Each of our two holiday apartments offers cosy accommodation in Völs. They are laid out for a maximum of six people, and have internet connections. There are wonderful views of the alpine world and valleys beyond from the balconies.
Both apartments have two separate bedrooms. There is also a sofa bed, which is perfect for watching television in comfort.
The bathrooms are fitted out with a shower, toilet, bidet, hairdryer and under-floor heating. We take care of your towels, dishcloths and bedding, and offer a laundry service should you wish to use it.
The kitchen in your accommodation in Völs
Both holiday apartments have kitchen-cum-dining rooms and a modern kitchen area. You have everything you need, including ceramic hob, toaster, kettle and coffee machine. There is also a microwave. And a dishwasher means you do not have to wash the pots after your meal.
Here you find our price list!
Book your holiday with us right here!